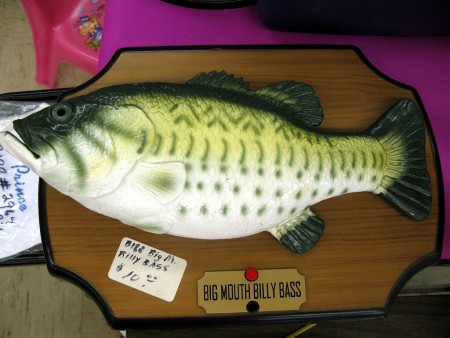 Podcast: Play in new window | Download (Duration: 15:55 — 10.9MB)
Subscribe: Apple Podcasts | Android | TuneIn | Spotify | RSS | More
Welcome to another episode of This is Rammy, this week we've had more dodgy weather with another storm coming in and battering the North West, this time it was storm Gertrude. I was out on Saturday and saw the fishmonger on Ramsbottom Market having a tough time of it in the wind with their signs blowing all over the place.
There's just very little you can do to secure them in such strong winds. As well as the strong wind we've had downpours of hail and thunder and lightning.
You can't say we don't have some dramatic weather up here in Ramsbottom, storm chasers need not look very far.
This week, Gemma Atkinson off of Emmerdale paid a visit to Lolos Vegan and Raw and said "Gorgeous brunch at Lola's Vegan cafe in Ramsbottom"
Organisers of the yearly Ramsbottom Chocolate Festival are highlighting that any traders who wish to have a stall at the festival need to have their forms submitted by February 10th 2016.
The Chocolate Festival is a bit earlier this year to bring it in time for Easter being on the week before, March 19th and 20th. I've spoken to Paul Morris previously about the Chocolate Festival and he explained how it's a busy event to prepare for but hugely rewarding at the same time.
Last year, it was a complete washout, I had friends that I invited over who I don't think expected the amount of rain we actually had. We're kind of used to it living in Rammy, but they certainly weren't. Thankfully they have been back to Ramsbottom since, so it didn't put them off completely.
Keeping this in mind, I've taken a look at the historic weather for when the Chocolate Festival is due, as I did with the cake festival last year and I've found the following in the past five years:
2015 – Min -3c Max 11c – no rain
2014 – Min 5c Max 14 – no rain
2013 – Min -2c Max 6c – no rain
2012 – Min 0c Max 10c – no rain
2011 – Min -1c Max 6c – no rain
Based on passed trends, we'll be a bit cold. I'd rather wrap up for a bit of warmth then cover up for some rain any day of the week, so fingers crossed that the weather is much the same this year.
So, we should be dry, but it's going to be a bit nippy. Speaking of nippy…
The answer to the question I asked earlier, surprisingly is a crayfish. Julia Rawson, a listener of the show tweeted a photo asking what something was that she had found in Nuttall Park, I replied and said that it looked a lot like a crayfish. My only guess is that it must have gotten washed up in the flooding back in December. Strangely, it did look to be fairly happy in it's little grass home.
Sadly, Julia wasn't sure what it was or what to do with it, but if you are walking through Nuttall Park and see something hiding in the bushes, please can you carefully pop it back into the river. It might nip you, but it shouldn't hurt much. The best way to pick it up is from underneath and keeping hold of it's middle.
I have since learned that this is not a native species of crayfish and should not be put back into the river.
Ramsbottom United news, yesterday we were away to Barwell where a hard fought match in which we managed to bring it back to 1-1 at one point was unfortunately in the end lost 2-1. This means that we're still bottom of the Evo-Stik league but we just need two miracles now for us to get out of the bottom four. One thing in our favour is we do have four matches in hand compared to some of the other teams in the league.
The next match for Ramsbottom United is against Salford City away and that is on Tuesday the 2nd of February at Moor Lane. Kick off is at 7:45pm. I think you all know how much of a big match this has become on the Ramsbottom fixtures list. Good luck lads, I'm sure whatever the score you'll give them a damn good game.
Upcoming Events:
Here are some of the upcoming events on the Ramsbottom calendar, check out the events calendar here for most upcoming Ramsbottom events.
Where: The Doghouse Jazz Bar, Kay Brow Yard, Ramsbottom, Bl0 9AY
When: 6 February 8:00pm to 11:00pm
How much: £8.00
Contact: thedoghousecellarjazzbar@yahoo.co.uk / 07715572304
Where: The Theatre Royal, Smithy Street, Ramsbottom, BL0 9AT
When: 6 February 7:30pm to 10:00pm
How much: £12.50
Contact: davidsfoster@btinternet.com / 01706825648
Links:
Traders urged to taste sweet success at Chocolate Festival
Storm Gertrude batters UK with 100mph winds.
Gemma Atkinson Instagram
Historic Weather Source
Thanks for listening to this week's podcast, as always you can subscribe to the podcast here which will automatically keep you upto date in your favourite podcast player.
Reviews are very much appreciated, if you would like to leave a review, you can do so easiest in iTunes or on the UK Podcasters page.
If you would like to support This is Rammy by becoming a Patron, please checkout the Patreon page here.