Podcast: Play in new window | Download (Duration: 23:02 — 15.8MB)
Subscribe: Apple Podcasts | Android | TuneIn | Spotify | RSS | More
We're just one month away from the biggest and best festival in the North West. My job this weekend is to give you a bit of background around the headline bands, and to give you a bit of a look into just what you might be able to expect this year. Also before I forget, you might recognise the artwork for this years festival as being fairly familiar, well that would be because it's our very own local graphic designer Adam Rowlinsons handywork. Nice one Adam.
Keep in mind that these are not the full final lineups yet, there is more due to come. It's likely a combination of dotting the i's crossing the t's and making sure that there is a sufficient supply of green M&M's on the rider. So here we go, let's jump straight into the lineup on day one as it has been presented so far.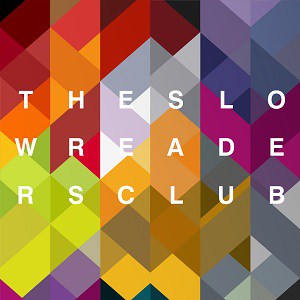 Friday 16th September
Public Service Broadcasting are headling on the first day with their second visit to Ramsbottom Festival having previously performed back in 2013
Another band who are coming back to the festival for their second time are Feed the Kid where they will no doubt be performing their two latest singles 'IN THE CITY' and 'CENTURY'.
Lineup:
Headline – Public Service Broadcasting
Julian Cope
Slow Readers Club
Loka
Lake Komo
Larkins
Liines
Glass Caves
Adventures of Salvador
Nev Cottee
UkePunk
Saturday 17th September
Headling the Saturday is Gaz Coombes of Supergrass roots. Gaz turned 40 this year however I'm not expecting him to turn up post mid-life crises, unless he comes on stage and announces he's getting the band back together. Something you can expect with Gaz is an extremely polished performance and a great wealth of experience given his 26 years in the business.
Lineup:
Headline – Gaz Coombes
The Selecter
Recreations
The Travelling Band
Rusty Shackle
Animal Noise
Cattle & Cane
Harp and a Monkey
White Boy
Delamere
Holy Moly and the Crackers
New York Tourists
James Holt
Horsebeach
Maia
We Came From Wolves
REWS
Richard Lomax
The Hubbards
David Gibb
Sunday 18th September
Stick em up punk it's the Fun Lovin' Criminals. Well well, Ramsbottom Festival has mixed things up a bit bringing these guys over here. I'm really looking forward to the headline on Sunday of the Fun Lovin' Criminals, if you've never heard of them before, firstly, where have you been, and secondly check out the Spotify playlist at the bottom of these show notes to educate yourself.
Lineup:
Headline – Fun Lovin' Criminals
Smoove and Turrell
The Plumedores
Moon Hooch
Lynched
Gordie MacKeeman and his Rhythm Boys
Sound of the Sirens
Wille and the Bandits
Animal Noise
Duke Special
Adam Holmes and the Embers
Feed the Kid
False Heads
Ist Ist
Sly Antics
SKIES
The Bright Black
The Rajasthan Heritage Brass Band
Plus many more still to be announced!
Gates open from:
Friday 16 September 17.00 - 21.00
Saturday 17 September 12.00 - 22.00
Sunday 18 September 12.00 - 22.00
We're actually back to the same weekend dates from the first Ramsbottom Festival from back in 2011. Spooky? Probably not, it's just maths.
One of the bands returning to Ramsbottom Festival this year is the Slow Readers Club who have a very clever logo for their band, you can see it above.
As an extra, I've put together a few songs from a number of the artists playing at this years festival in a Spotify playlist. I'd love to play them for you on the podcast but if I did that I'd get in trouble, so this is the best I can do I'm afraid:
Just before I finish on the Festival, I did want to mention that it's such a tragic loss to the world of music that Viola Beach were taken so young. They were due to perform at this year's Ramsbottom Festival and they would have been extremely well received.
Bury's parks named as among the best in Britain
Source: http://www.mynewsdesk.com/uk/bury-council/pressreleases/burys-parks-named-as-among-the-best-in-britain-1515844
For the seventh year running 12 of Bury's parks have received the coveted Green Flag Award.
There are eight key criteria that are required to be met in order for a park to be considered for a Green Flag Award, they are:
Be a welcoming place
Be Healthy, safe and secure
Be Clean and well maintained
Sustainability
Conservation and heritage
Have Community involvement
Marketing
Management
The full information on the background of each category can be found on the green flag website.
None of this would be possible would it not be for groups such as our fabulous Friends of Nuttall Park who week in, week out ensure that things are ship shape around the park.
Ramsbottom United News:
It's finally the start of a new season and Ramsbottom United are off to a winning form by beating Goole 3 – 1 with two goals coming from Darren Green who we picked up only a few months ago from Bamber Bridge. Goole did bring it back to within a chance of a point for them but only 2 minutes after their 82nd minute goal did Green bring us back to 3-1 up. I see you brought your shooting boots with you Darren.
Upcoming Events:
If you want to check out what events are coming up in and around Ramsbottom take a look at the events page, here are some upcoming events from that list:
Check out the full events calendar for most upcoming Ramsbottom events, but here are some other great sources too:
Bury Times Ramsbottom Events Page.
East Lancs Railway Facebook events page.
If YOU have an event you would like to be included in a future podcast episode, get in touch.
Shout Outs:
Thanks to all the new likers and followers of the This is Rammy social sites like Facebook and Twitter, including:
Vivienne Birch, Jon Paul Grogan, Kate Haley, Rammy Coll, and Tom's Chop House
Great to have you all onboard, feel free to get in touch.
If you're not yet following the social channels for This is Rammy, do so and maybe you'll hear your name mentioned next week.
Episode Links:
Public Service Broadcasting to headline Friday at Ramsbottom Festival
Ramsbottom Festival Ticket Prices
Ramsbottom Festival 2016 Spotify Playlist
---
Thanks for listening to this week's podcast, please subscribe to the podcast which will automatically keep you up to date in your favourite podcast player.
Reviews are very much appreciated, if you would like to leave a review, you can do so easily on iTunes or the UK Podcasters page.
If you would like to support This is Rammy by becoming a Patron, please checkout the Patreon page here.